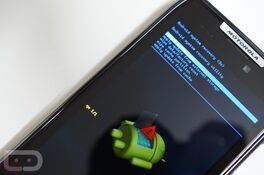 Rooting is the act of using an application (such as z4root, GingerBreak, etc.) to gain Superuser privileges. This voids the phone's warranty and may cause your phone harm, so be careful when rooting.
How to root
Edit
As mentioned above, there are a number of applications you can use to gain Superuser, but one of the best is z4root.
No need to go looking, download z4root from this link.
Download it to the root of your SD card via a USB cable, or whichever method you use, then install by using a file explorer such as File Manager.
Then install Superuser.
When you open z4root, tap 'Temporary root'. It will ask for Developer Mode, disregard this and continue.
It will take a moment, be patient.
The moment of truth
Edit
Once it completes, check your phone with Root Checker. If it pops up a small window asking for Superuser, then you've successfully rooted your Android phone!
You can now uninstall all the apps mentioned (except for Superuser).
List of useful Root-Only apps
Edit
And you can find many more by searching "root only' on Google Play!
Disclaimer
Edit
The Android Wiki is in NO WAY responsible if you brick/damage your phone.
Community content is available under
CC-BY-SA
unless otherwise noted.