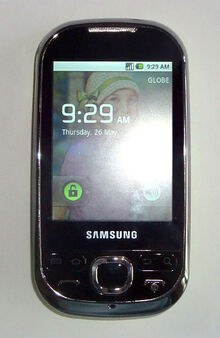 Samsung Group (삼성그룹) is a multinational conglomerate that is headquartered in Samsung Town, Seoul, South Korea. It operates many different companies, including Samsung Electronics, Samsung Heavy Industries (a shipbuilding company), Samsung Engineering and Samsung C&T (construction companies), Samsung Life Insurance (a life insurance company), and Samsung Everland (operator of Everland Resort, a theme park in South Korea). Its flagship subsidiary and the maker of its Android devices is Samsung Electronics.
Samsung Electronics 삼성전자
Edit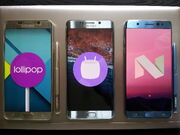 Samsung Electronics was founded in 1969 as Samsung-Sanyo Electronics. It first made black and white TVs for the South Korean market. It also manufactured semiconductors. It began production of personal computers in 1983 and began production of mobile phones in the 1990's.[1] It survived a technology market crash in Korea and eventually struck a deal with Apple to create flash memory chips for the iPod and the iPhone. They also created (and still make) the A-series chip that Apple uses in their iPhones and iPads.[2]
Phones and Tablets
Edit
Main article: Samsung Galaxy series
Samsung's first flagship phone was the Galaxy S, which was released in 2010.[3] Since then, it has released many different smartphones, all under the Galaxy brand, including High-end and Low-end models. It sells flagship phones under the Galaxy S brand, sells phablets under the Galaxy Note and Galaxy Mega brands, and tablets under the Galaxy Tab and Galaxy Note brands. As of 2014, its most recent flagship smartphone was the Samsung Galaxy S5.[4]
References
Edit
Community content is available under
CC-BY-SA
unless otherwise noted.