Use this page to discuss design and content changes to the main page. For general wiki discussion, please visit the Community Portal or Forums.
---
Not cool
Edit
Well, the subdomain is hooked up, but the wiki is completely inactive.
This is not nice.
Ryo 18:09, September 7, 2010 (UTC)
I know - we can do something about it! I've put in a RfA here. jazzmistasayshi! 19:56, October 17, 2010 (UTC)
Adoption Complete
Edit
Hello - I'm Matt and I've adopted the Wiki!
Hi there - haven't been on for ages (as the adoption shows) - find it quite funny the day I go on no less than 15 minutes previously it has been adopted! :-D Looking at your profile it seems it is in good hands now. I haven't really had time for the wiki in the past few months, but hopefully this should change soon! Can I still keep my admin/'crat rights? Obviously you would still be the overall admin :-) jazzmista-contribs 19:58, December 13, 2011 (UTC)
Hi Jazzmista! I don't plan on changing anyone's rights so you're more than welcome to keep contributing in that capacity. In full transparency, I'm actually a (new )staff member at Wikia and I want to get really involved in something I'm passionate about - so when I saw this Wiki, I jumped on it :). Looking forward to working with you! MW 20:05, December 13, 2011 (UTC)
I just noticed that. I think it's good since they are both software. My only thought is if Users come to the page and see Software, they might not think about it in terms of the OS. I have a slight modification that I think will work really well to piggyback your change. MW 20:15, December 13, 2011 (UTC)
Is anyone out there?
Edit
Hello!
My name is Matt and I am hoping to adopt this Wikia in the near future.  Considering I'm kinda sorta a huge Android fanboy, I was disappointed to see it's Wikia page with close to no active content.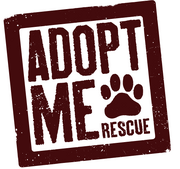 I have a lot of experience with the Android operating system and its features, bugs, components, and updates.  I currently own a rooted Nexus 5 with stock the stock ROM and Xposed.  I also own an Android tablet running on 4.2.2 Jelly Bean.  I spend multiple hours a week reading and discussing Android on it's
Reddit community
, and also reading articles and posting on
XDA Developers
.  I've even done a research paper and speech on the history of Android OS for one of my classes.  I know my stuff!
I have big plans for this wiki, provided I am granted adoption of it.  I would first like to theme it to give a more minimalistic white look, similar to that of KitKat, the latest Android version.  I plan on creating a comprehensive guide to all the versions of Android, that includes changelogs, notable features, screenshots, and much more.  I also plan on making pages dedicated to all of Google's Hardware (the Nexus line) as well as all the Google Play Edition devices.  These pages would have specs, notable/innovative features, and other information as well.
Those are the bigger plans I have set, and since I would like to make a good amount of worthy edits to this wikia before I submit an adoption request, a lot of that may already be done by the time I am an administrator.
Afterwards, I also would like to make pages dedicated to the bigger custom ROMs on Android, and pages dedicated to different OEMs giving a run-down of their business practices concerning Android, their custom skins, and their devices.
Hopefully, all of this will be enough to get this community active once again and I will have help getting all of this done!  It's a lot of work, but I enjoy editing and have a pathetic passion for Android, so I don't doubt my ability to make an informative, consistent, beautiful Wikia dedicated to it.
Thanks for reading,
Matt (Voonex)
Voonex (talk) 01:29, February 14, 2014 (UTC)
Thanks, Matt.
I am a new user myself and am hoping to clean up this wiki. I just wanted to tell you that you have help.
Greatedits (talk) 21:23, August 29, 2014 (UTC)
Degoogling instructions welcome here?
Edit
Hi folks,
I am looking for a place to write about how to "degoogle" Android, or at least how to minimize interaction with Google services. Considering that Android is mainly by Google and some components (Play Services) are strongly tied to Google, would such articles be still welcome here? --Rainer (talk) 19:27, May 3, 2015 (UTC)
Hi, Rainer! Welcome to the Android Wiki. I am Greatedits, the active admin here. I would think that those articles would be okay, as they are related to Android. After all, that's why the Android Wiki is seperate from the Google Wiki. However, I have been thinking for a while that tutorial articles ought to be in another namespace or have "Tutorial:" in their names. I don't know how to create an extra namespace, so it doesn't matter right now, but keep that in mind. Thanks. Greatedits (talk) 21:56, May 5, 2015 (UTC)
Why was the German version closed?
Edit
What's with the German version of this wiki? A blue bar at the top of every page here tells me that there is a German version:
  Android Wiki gibt es auch auf Deutsch. Probier es aus!
Android Wiki
  [x]  
However, when I click the link, I get redirected to a page that says that the German version was closed. Why was it closed?
I think I can just create a new German instance, but I'd like to know what was wrong with the old one before trying. --Rainer (talk) 17:45, May 4, 2015 (UTC)
I had no idea that there was an German version and I have no idea why it was closed, since I only adopted this wiki last October. I'm sorry, but I can't help in this instance. Greatedits (talk) 21:56, May 5, 2015 (UTC)
According to Wikia staff, it had been closed because there was not enough activity (only a single article, which was effectively empty). On request, Wikia staff have reopened it. Feel free to visit. :-) --Rainer (talk) 22:34, May 19, 2015 (UTC)
Well, I did visit. Google Translate is not very good at translation, but it looks good. I hope that you attract more contributors than I have so far! Greatedits (talk) 01:23, May 20, 2015 (UTC)