ZTE Corporation is a Chinese multinational telecommunications equipment and systems company headquartered in Shenzhen, China. December 27, 2013
ZTE operates in three business units - Carrier Networks (54%)-Terminals (29%)-Telecommunication (17%). ZTE's core products are wireless, exchange, access, optical transmission, and data telecommunications gear; mobile phones; and telecommunications software.[1] It also offers products that provide value-added services,[2] such as video on demand and streaming media.[3] ZTE primarily sells products under its own name but it is also an OEM.[4]
ZTE is one of the top five largest smartphone manufacturers in its home market,[5] and in the top ten, worldwide.
ZTE, initially founded as Zhongxing Semiconductor Co., Ltd in Shenzhen, China, in 1985, was incorporated by a group of investors associated with China's Ministry of Aerospace.[6] In March 1993, Zhongxing Semiconductor has changed its name to Zhongxing New Telecommunications Equipment Co., Ltd with capital of RMB 3 million, and created a new business model as a "state-owned and private-operating" economic entity. Ties to the state notwithstanding, the corporation has evolved into ZTE Corporation of being publicly traded having made an initial public offering (IPO) on the Shenzhen stock exchange in 1997 and another on the Hong Kong stock exchange in December, 2004.[6]
While the company initially profited from domestic sales,[7] it vowed to use money from its 2004 Hong Kong IPO to further expand R&D, overseas sales to developed nations, and overseas production.[8] Making headway in the international telecom market in 2006, it took 40% of new global orders for CDMA networks[9] topping the world CDMA equipment market by number of shipments.[10] That same year also saw ZTE find a customer in the Canadian Telus[11] and membership in the Wi-Fi Alliance.[12] More customers in developed nations soon followed Telus' lead, and in 2007 ZTE had sold to UK's Vodafone, Spain's Telefonica, and the Australian Telstra,[11] as well as garnering the greatest number of CDMA contracts globally.[13] By 2008 ZTE could claim its customer base was truly global, as it had made sales in 140 countries.[11]
In 2009, the company had become the worldwide third-largest vendor of GSM telecom equipment, and about 20% of all GSM gear sold throughout the world that year was ZTE branded.[14] As of 2011 it holds around 7% of the key 3GPP Long Term Evolution patents[15] and that same year launched the world's first smartphone with dual GPS/GLONASS navigation, MTS 945. ZTE claims to devote 10% of its annual revenue on research and development each year, and it could be producing patents and utility licenses at a furious pace.[16][17] ZTE has filed 48,000 patents globally, and with more than 13,000 patents granted. 90% more patents are invention-related. In two consecutive years (2011 and 2012), ZTE has been granted the largest number of patent applications globally,[18] which is the first for a Chinese company.[19]
Subsidiaries
Edit
ZTE has several international subsidiaries.
PT. ZTE Indonesia
Edit
PT ZTE Indonesia were representative of ZTE with has many customer with PT Telkom Indonesia tbk, PT Telekomunikasi Seluler tbk, PT Indosat tbk, PT Smartfren tbk, PT XL Axiata, and also supply hand held with ZTE Trademarks.
ZTE (Australia) Pty Ltd
Edit
ZTE entered the Australian market in 2005,[20] and as of 2009 ZTE (Australia) Pty Ltd[21] acts as the exclusive supplier of ZTE handsets, network cards, and other products to customers, such as Telstra, in Australia.
ZTE Deutschland GmbH
Edit
ZTE Deutschland GmbH was founded in 2005 with headquarters in Düsseldorf; it, as of 2008, had hired 50 people, 60% of whom were recruited locally.[22]
ZTE USA Inc
Edit
A North American subsidiary of ZTE,[23] with headquarters in Richardson, Texas,[24] ZTE USA Inc offers wireless handset and networking solutions in the US. ZTE USA partners with NBA's Houston Rockets for the season of 2013-2014[23]
ZTE (HK) Ltd
Edit
ZTE (Hong Kong) Ltd. (China) serves in such areas as global contract manufacturing.
ZTE do Brasil Ltda.
Edit
ZTE do Brasil Ltda. was founded in 2002 with headquarters in São Paulo and offices in Rio de Janeiro and Brasília; providing mobile devices and network solutions for the Brazilian market.
ZTE Pakistan Pvt Ltd
Edit
ZTE[25] was introduced in the Pakistani market in 1999 with its headquarters in Islamabad and major offices in Lahore and Karachi. Providing Telecom Equipment, Network Solutions and Managed Services to telecom operators in Pakistan i.e. PTCL, Telenor, Zong, SCO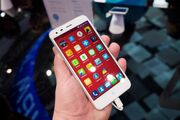 ZTE operates in three business segments - Carrier Networks (~54%)-Terminals (~29%)-Telecommunication (~17%) Products can be roughly arranged into three categories: equipment used by network operators (links and nodes, etc.), equipment used to access networks (terminals), and services, which includes software.[26] On October 2010, ZTE's unified encryption module received U.S./Canada FIPS140-2 security certification,[27] which made ZTE the first vendor from P.R. China to successfully validate modules according to the NIST FIPS140-2 standard under the CMVP program.[28]
Consumer electronics
Edit
Mobile phones
As of 2012, ZTE is the 4th largest mobile phone vendor.[29] It also placed within IDC's Top 5 smartphone vendor leaderboard.[30][31] Strategy Analytics counts ZTE as 4th largest smartphone vendor (5% market share) in 2Q 2013.[32] It also manufactures tablets.[33][34][35]
Mobile Hotspots
The MF60 and MF80 4G mobile hotspots were announced in August 2011.[36]
Windows Phone
At Mobile World Congress 2014 in Spain, Microsoft announced that ZTE is the latest hardware partner of Windows Phone platform.[37]
Network Operators Equipment, Network Nodes and Network Elements
Edit
ZTE is also a provider of Core Routing and Core Network equipment, also known as Network Elements such as:
GGSN (GSM / UMTS), PGW (LTE EPC), PDSN (CDMA)
ZTE ZXR10-Series Core Switches and Core Routers
MPLS routers[38]
Base stations, some of them developed with OBSAI - Open Base Station Architecture Initiative architecture, including China-specific Time-Division Long-Term Evolution aka TD-LTE radio protocol support and CDMA-based EV-DO equipment
Telephone switches
legacy WAP and MMSC equipment
WiMax products, based on ZTE SDR platform, part of the Uni-RAN solution, Uni-Core core network equipment, and services to support the launch of the WiMAX 4G network over 3.5 GHz frequencies.
SDN / NFV products as seen through Open Daylight Project
Customers
Edit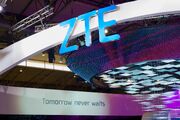 A good number of ZTE's customers are outside of China. During the 2000s, the majority were developing country mobile network operators, but ZTE products see use in developed countries as well. The UK's Vodafone, Canadian Telus, Australia's Telstra, as well as France Telecom have all purchased equipment from ZTE.[39]
Many Chinese companies are also ZTE customers, including China Netcom,[40] China Mobile,[41] China Satcom,[42] China Telecom,[43] and China Unicom.[2]
In the United States, ZTE USA manufactures mobile phones and broadband devices for multiple wireless carriers including AT&T, Boost Mobile, Cricket Wireless, MetroPCS, Sprint, T-Mobile, TracFone, Verizon, and Virgin Mobile. It may also sell network equipment to these carriers.
Controversies
Edit
Bribes for contracts
Edit
Norway
Norwegian telecommunications giant Telenor, one of the world's largest mobile operators, banned ZTE from "participating in tenders and new business opportunities because of an alleged breach of its code of conduct in a procurement proceeding" during a five-month time span ending in March 2009.[44]
Philippines
Contract negotiations to build a broadband network for the Philippine government may have included improper activities.[45] The project was later canceled.[45]
Surveillance system sale
Edit
In December 2010, ZTE sold systems for eavesdropping on phone and Internet communications to the government-controlled Telecommunication Company of Iran.[46] This system may help Iran monitor and track political dissidents.
Handset security
Edit
At least one ZTE mobile phone (sold as the ZTE Score in the United States by Cricket and MetroPCS) can be remotely accessed by anyone with an easily obtained password.[29]
In 2012, politicians in the United States of America raised other security concerns regarding ZTE and another Chinese wireless equipment manufacturer, Huawei.[47]
References
Edit
Community content is available under
CC-BY-SA
unless otherwise noted.